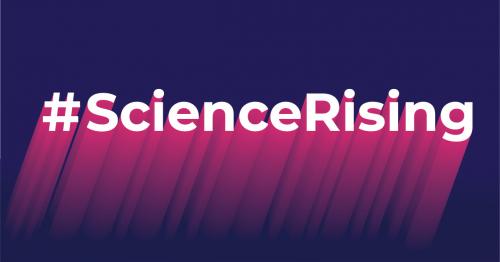 Yale Science Diplomats has recently teamed up with groups around the country to sustain the science advocacy movement. Science Rising is a nationwide mobilization event taking place throughout 2018 in the run-up to the mid-term elections. It is not a one-day march. It is a series of activities, events and actions with one purpose in mind: To ensure that science is front and center in the decision-making processes that affect us all.
Here's how you can get involved:
-       Attend our Science Rising event: Beyond the March for Science
-       Organize and submit your own event 
-       Check out the stories on #ScienceRising, review the resources to improve your skills, and attend other activities in your area
You can visit ScienceRising.org throughout the year for more information on how to get engaged: in the spring, follow #ScienceRising for stories about taking science advocacy to the next level; throughout the summer, stay tuned for trainings and tools on how to get involved; and by the fall, you'll be ready to join an activity in your community or even organize your own.
We are excited to participate in Science Rising and to join the movement of grassroots and local-level actions being taken around the country to fight for science in our democracy—we hope you'll join us.